Online employee time-tracking service
StaffCounter is the easiest time-tracking service to install and keep running. Our solution does not require that your company maintain a server and it doesn't require any professional IT staff. Anyone at all, even if they have a minimal understanding of computers, can set up StaffCounter Agent.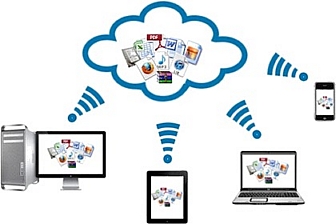 1. It's a SaaS solution

Employee Monitoring Software StaffCounter works like SaaS (Software as a Service), which means that we offer our servers for storing your information. Information kept on our servers is well protected from tampering or deletion. Our company regularly backs up its entire databases. We guarantee that your information will not be passed on to a third party.
2. You only need an internet connection
For our User Activity Monitoring system to work, you only need to connect a computer or smartphone to the internet. Information about employees' actions is stored in encrypted form locally on their computers and is then transmitted the first time the computer connects to the internet. For the computer to correctly send its information to our server, the computer should connect to the internet at least at the end of every working day.
3. Reports are always available online
Every employee report is available to managers online, which allows you to check company activity at home, while doing runs outside the office, on business trips, or on vacation. You can look at reports in your Remote Workforce Management StaffCounter account online or set reports to be sent to you by e-mail.
4. Automatic alerts on rule violations
This is a unique feature!
StaffCounter can automatically determine whether employees have violated rules and create email alerts. Here are just some examples:
The employee has spent too much time on entertainment sites or programs.
The Employee is using too many unknown websites, which does not aid in determining the employee's productivity.
The employee's computer has stopped sending information about his/her work, or the employee has interfered with the operation of StaffCounter Agent.
StaffCounter saves your time and you don't need to check reports every day. An Alert message will be sent to you immediately at the end of the day with detailed information about the violation.
With the help of the StaffCounter employee tracking system, you can significantly increase the performance of your company at a minimal cost.