The StaffCounter automated monitoring system includes the ability to work with text analytics. This is a handy tool for collecting data on the user's work with a particular application or site.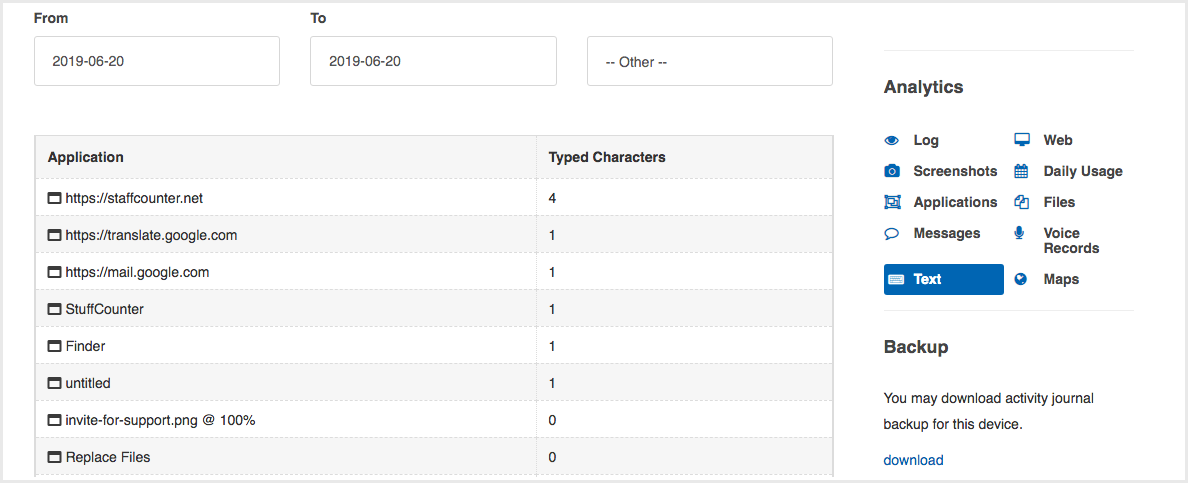 The report includes:
Detailed analytics;
The number of characters typed in the applications;
The number of characters typed in the browser;
The address of the page on which the text was entered;
All text typed by the user.
Thanks to this data, you can easily determine what your employee was working on during the specified period of time, with whom he spoke, and what he wrote. This will allow you to make sure of his work activity and to be sure that no commercial information goes to third parties through communication via Skype, Facebook, or via email.