Easy installation and setup
The employee time tracking and productivity measurement program of StaffCounter is easy to install and easy to set up. You don't even need a server to do this. All that is required for the system to work is to install the StaffCounter Agent module on the computers from which you want to collect statistics.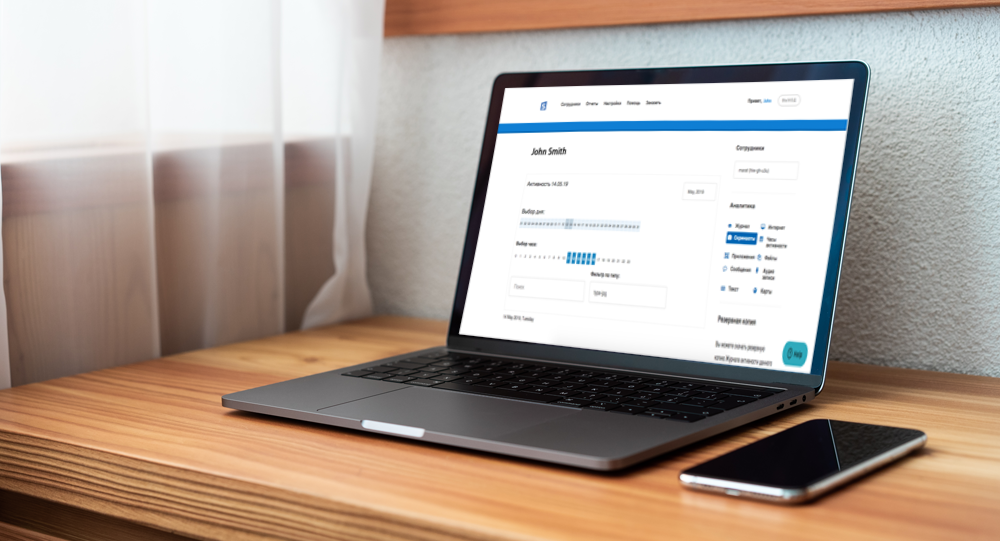 1. Install StaffCounter Agent.
When installing the StaffCounter Employee Monitoring Agent module on an employee's computer, you must specify the email address under which you registered on our website, as well as the name of the employee's computer (for ease of searching in the system, you can specify the name and surname of the employee).
2. StaffCounter User Activity Monitoring Software setup.
To configure the system, you must go to your virtual office on our website and click on the "Settings" button.
Here you can:
– configure the frequency of sending you general reports;
– set the time frame of the working day in your company;
– specify what kind of information StaffCounter Employee Monitoring Agent should collect from employees' computers.
3. Time is money.
Time is the most valuable resource. That is why we made the installation and configuration of the StaffCounter Employee Monitoring system as quick and easy as possible. To estimate the speed with which you can deploy our system so that it works in full force, we conducted an experiment.
Three different companies were asked to detect the time during which they would manage to register on our website, as well as install the StaffCounter Employee Monitoring Agent module on 10 computers. It should be noted that in all three companies, HR managers involved in the installation, possessed only basic computer knowledge. The task was completed in 10-15 minutes, that is, on average, the installation in manual mode takes 2 minutes per computer.
Time tracking and employee productivity measurement system StaffCounter will help you effectively manage your workflow in the company and make the right management decisions on time.