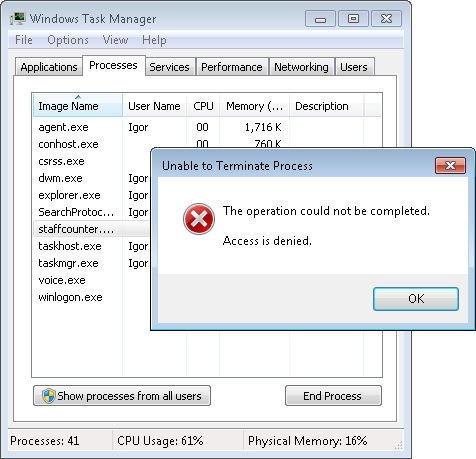 We added protection against uninstalling by employees in StaffCounter for WINDOWS OS. In other words, an employee will not be able to remove the monitoring program from his device without the permission of the supervisor or administrator.
How to do it?
To do this, on the website, on the Settings page, you need to enable the option "Protect Staffcounter on privileged accounts", and then it will be impossible to disable the Staffcounter tracking program via Windows Task Manager.
It will also be impossible to run Uninstall from the Staffcounter working folder.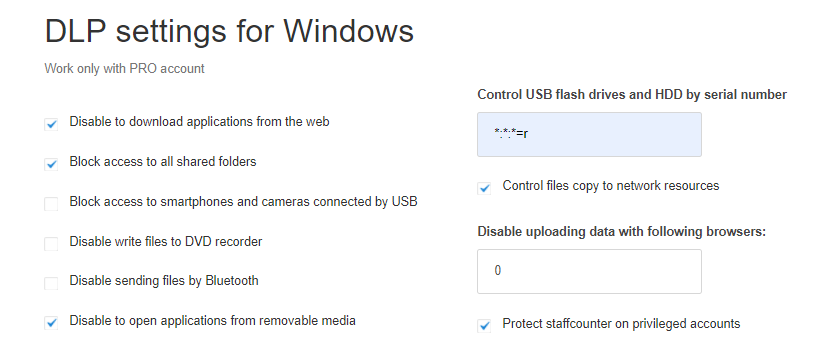 After disabling DLP options, uninstalling is possible.
This option is available to users with the Professional subscription.