When you encrypt your profile on staffcoucnter.net all the reports in your mailbox will come encrypted. How to read them? They are unreadable!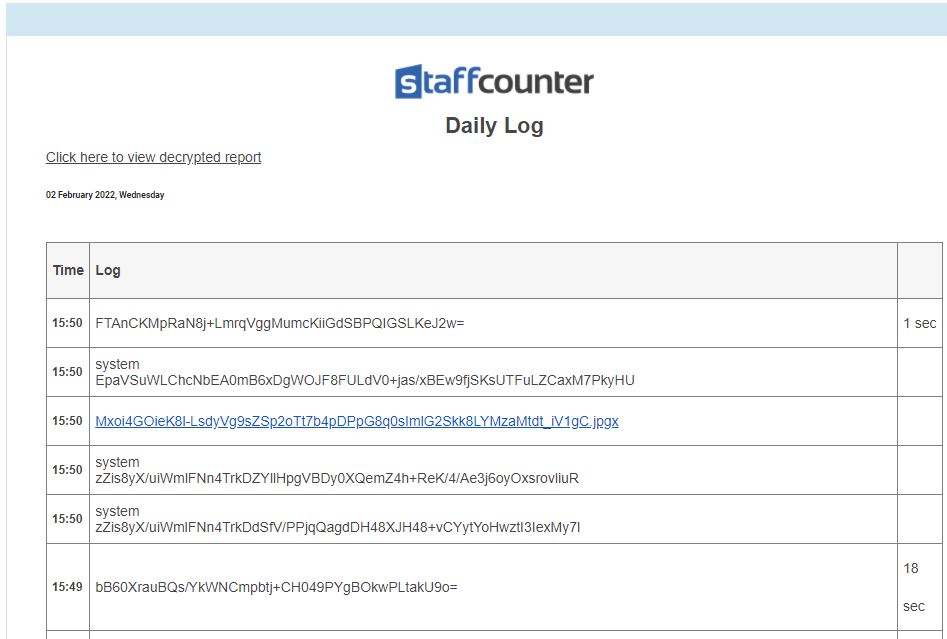 However, not everything is so bad. Firstly, in the letter itself, there is a link to the decrypted version of the report. Each encrypted report is stored on the data.staffcounter.net website under its own unique name. But you can see it in decrypted form only in the browser that you used to log into your account.
Secondly, a new command, named Files and Alerts, appeared in the Reports menu in the workspace. This page shows reports and alerts that were sent to your mail today. If desired, you can go to the previous day.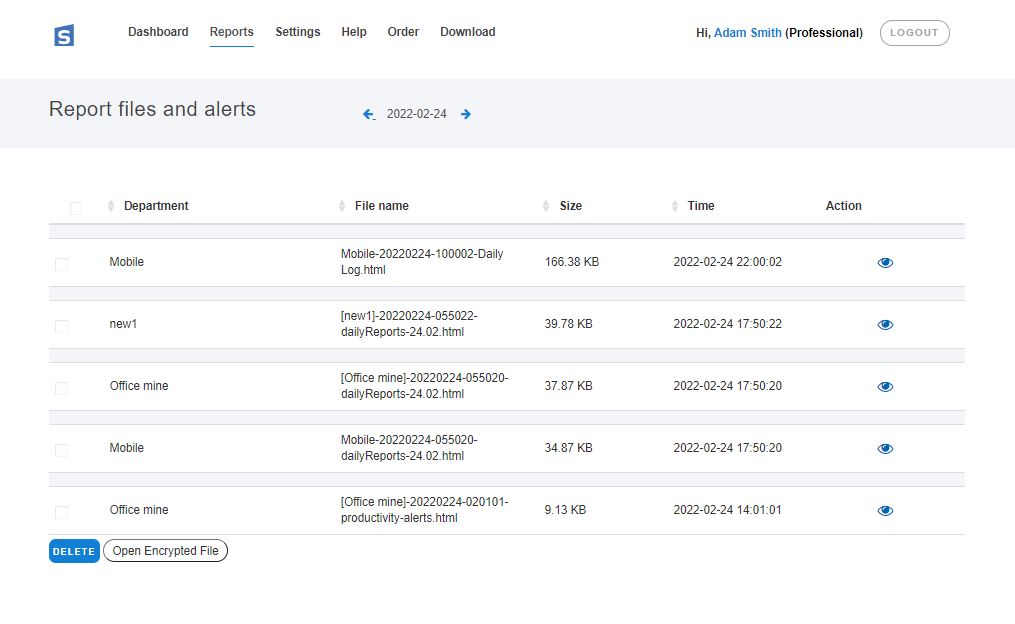 When you click on the "eye" you can see the report in decrypted form.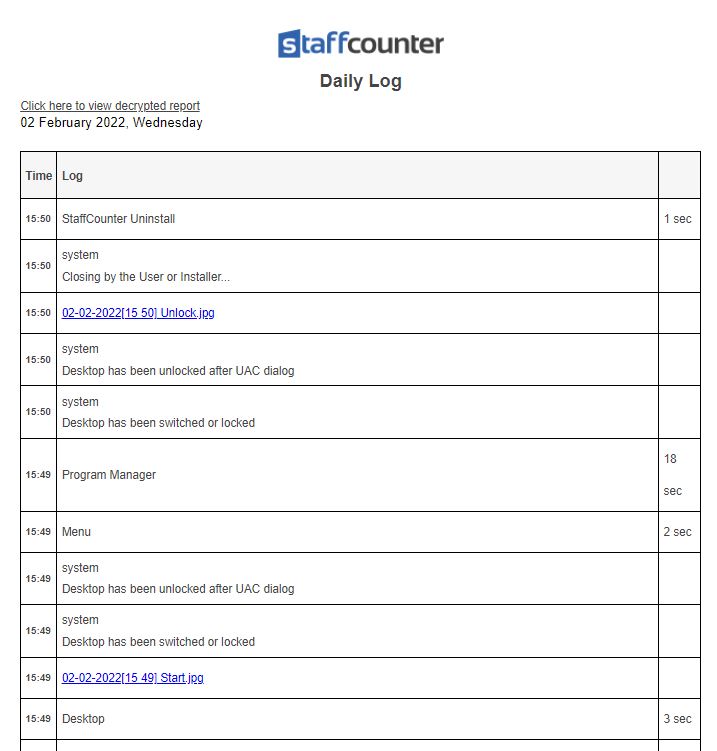 If you no longer need to store the report on the server, you can delete it.