In the life of every enterprise, there are moments when every minute counts. And then the leaders want to know what the employees are doing at this particular moment. The StaffCounter system provides a convenient tool – screenshots every minute or even more.
There is a field in the department settings

The interval between screenshots, min (0 – don't make)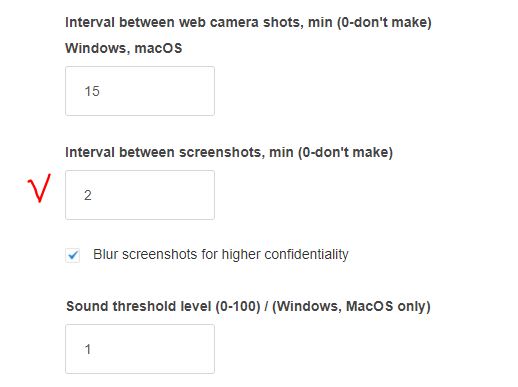 As the name suggests, this is the interval in minutes between screenshots. If you do not need to take screenshots at all, you should enter zero. If you need to take screenshots every five minutes – paste 5, once a minute – 1. But note, screenshots fill up the memory allocated for the device on the server very quickly. As soon as the limit is exceeded, older files will begin to be erased.
For Windows, there is an option to take screenshots even more often. In order to receive 2 screenshots per minute, you need to enter 30 in this field. And if you write 100, then screenshots will be done with every mouse click.
For convenient viewing of the latest screenshots from all computers at once, there is a Screen view report.