Kaspersky Antivirus protects your computer from various threats such as viruses, spyware, ransomware, banners, and others. But program developers are not supposed to know all existing enterprise monitoring programs and add them to the exclusion list. Therefore, the employees themselves need to add the StaffCounter program to the list of exceptions.
In this article, we will describe in detail the entire process of adding Staffcounter to the exception list of the Kaspersky Small Office Security 8.
First, we have to download the Staffcounter for Windows onto the target computer. The browser allows doing it as well as Kaspersky, at least until the program is not unpacked.
And now we need to open the Kaspersky program and stop the protection for a while. To avoid some trouble to happen at this time, disconnect your computer from the Internet.
To stop protection, start the Kaspersky application and click the cogwheel in the lower-left corner. Then click Protection, and disable all the options but Web protection.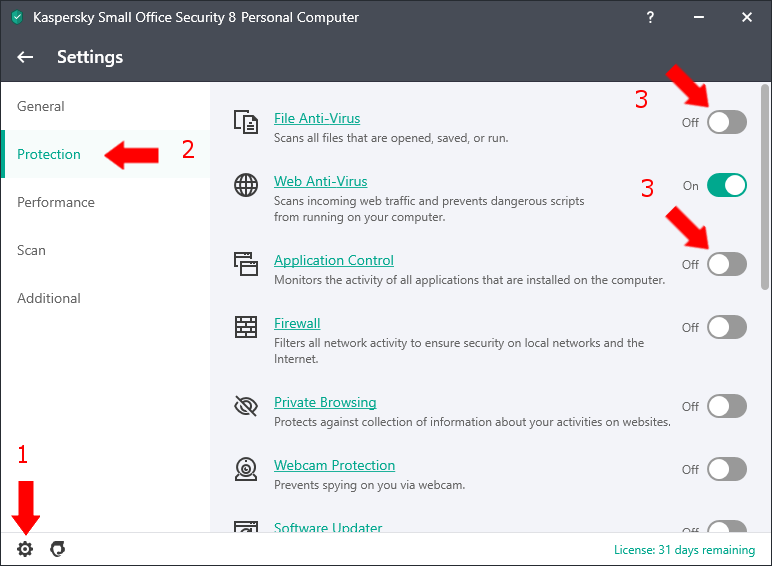 After that, go back to the download folder and unpack the Staffcounter for Windows program into a new folder.
Run the Install.exe file as administrator and install the Staffcounter program on your computer. On the first launch, it will offer to connect to your account on the data.staffcounter.net server. But you don't need to do this, especially if the connection to the Internet is disabled.
Now we have to add the Staffcounter working folder and its main modules to the list of exclusions of the Kaspersky antivirus.
To do this, switch to Kaspersky again and find the Additional section in its settings, and inside it – Threats and Exclusions. (fig. 2)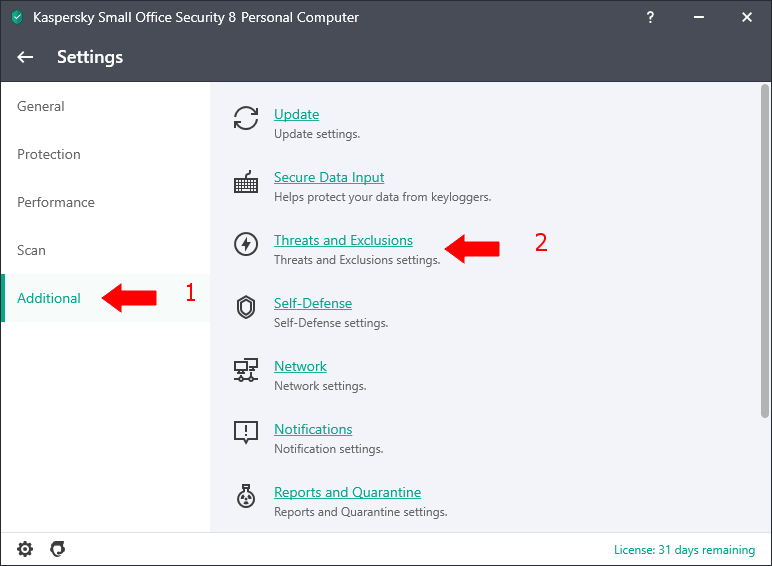 Click Manage Exclusions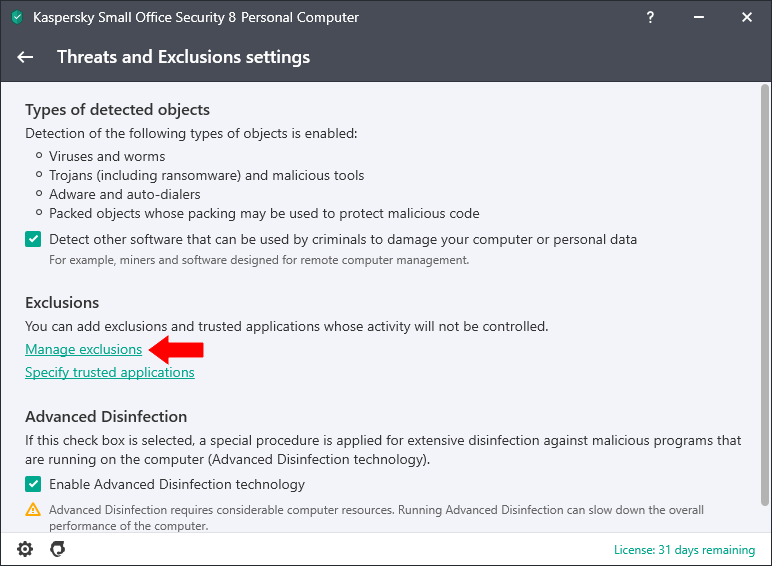 Click the Add, Browse button, and find the C: \ Program files (x86) \ Staffcounter folder. Click the Add button. Then click Add, Browse again, find the Staffcounter working folder again and enter the mask for the EXE files:
*.exe
Click Add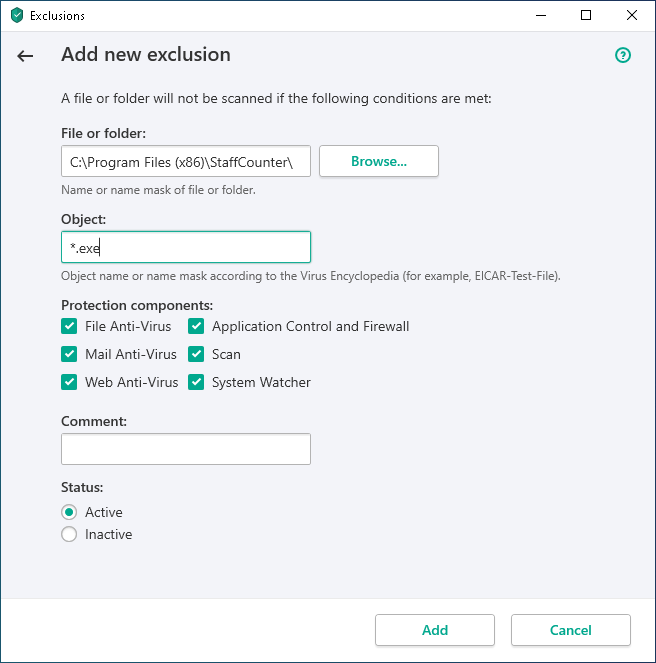 Then do the same again, but with a * .dll mask
Files with exe and dll extensions are very important in the operation of Staffcounter for Windows. Therefore, they must be protected from antivirus.
It should look like in Figure 5.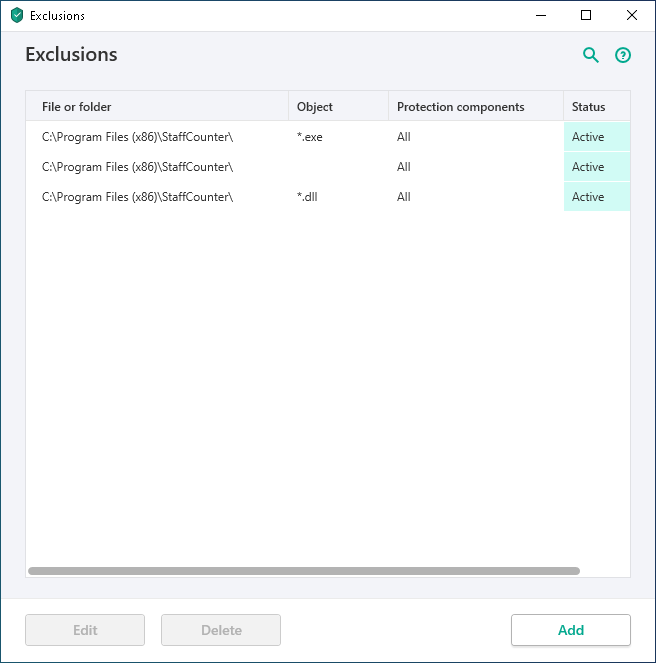 After that, we do the following:
Turn on antivirus protection. Settings, Protection and there enable all the necessary options;
Turn the Internet connection on;
Switch to the StaffCounter program and connect it to your account on the data.staffcounter.net server.
The program is configured!