Employee activity log on the computer
Monitoring a PC user is accounting for employee activity at a computer using the StaffCounter program. Cloud service StaffCounter keeps you up to date with what the employee does for the PC during the day. For example, these are visits to sites, work in programs and applications, correspondence in Skype. Computer usage statistics are collected by the agent program and transmitted once every 10 minutes to the cloud server, where it is stored for 1 month.
In case you forgot to pay for the employee monitoring service, the system will automatically transfer you to a free mode.
How is this method of control useful for a manager:
Accounting discipline in the workplace
Performance monitoring
Analysis of the activities of the employee for the PC for any day of the past month.
Opportunity to find out what the employee worked 10 minutes ago.
The supervisor can perform the check using the Internet at any time.
Monitoring functions
Analysis of employee activity of site visits and work in applications
StaffCounter demonstrates which sites the employee visited, which programs and applications he worked on. In addition, the report gets the start time of work in the relevant programs and sites, as well as the duration of their use.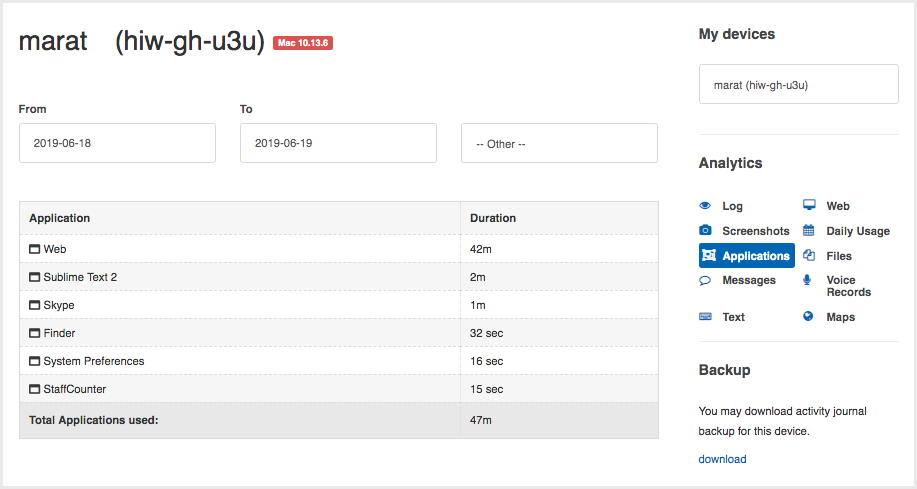 Timing of the working day and discipline
The program records the time of the actual start and end of work on the computer during the day. You have access to information on each hour of user activity at the computer.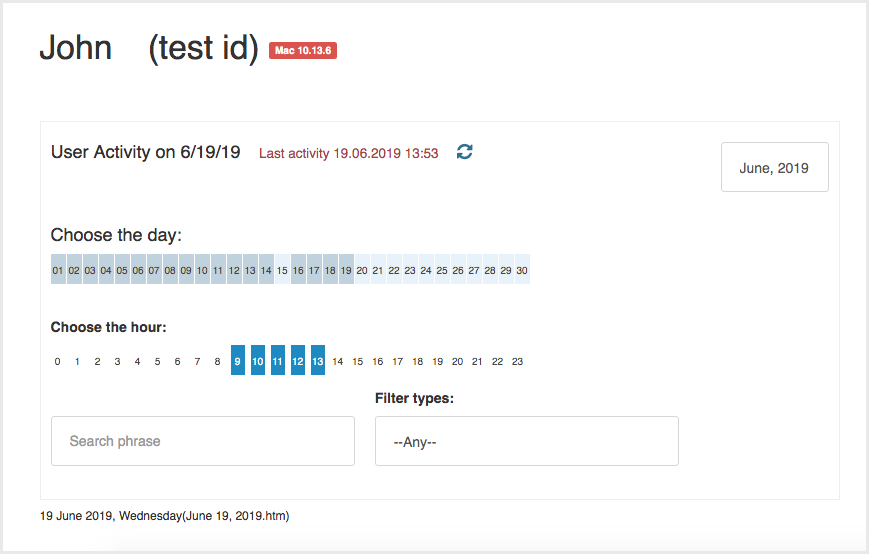 Monitoring Skype Conversation
Thanks to the capabilities of the StaffCounter program, you can track how many messages your employee sends via Skype. The report shows general information on the use of the messenger: the number of calls and messages, the name of the user with whom your subordinate spoke, as well as the actions taken from the program (opening links, sending files, etc.):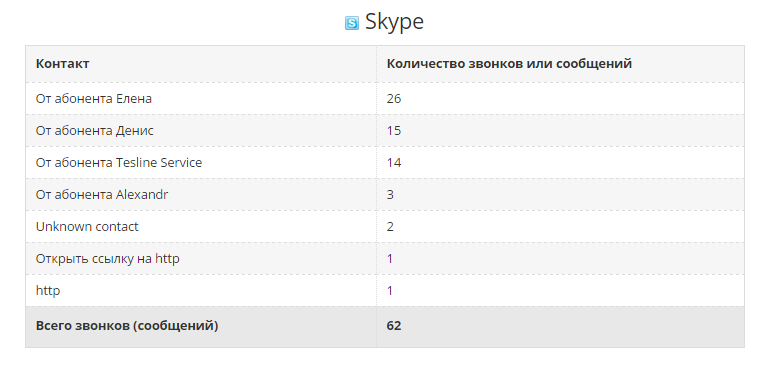 Thus, the report informs about who and how intensely your employee is using Skype. The content of the messages that your subordinate sends can be read in the Log. To do this, select an employee in the general table (shown below) and click on the "Log" button. This feature is only available for Pro users.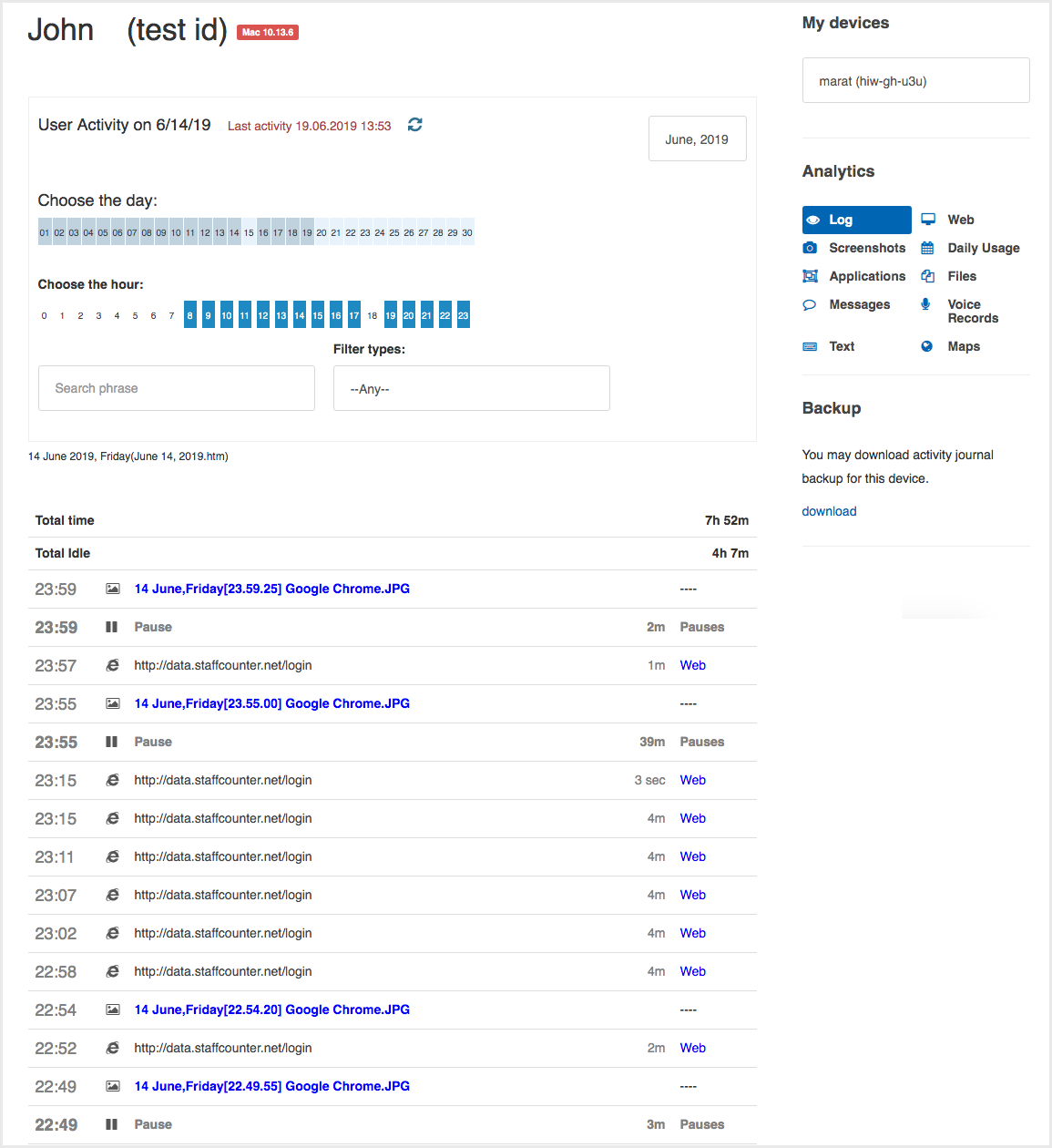 Activity summary for all employees
The general table allows you to see a picture of the productivity of your office per day. You can immediately find out what time each of the subordinates began their working day, how much time was spent on breaks, and what time he finished his work. In addition, you immediately see the schedule of productivity of each employee registered in the system.

Convenience and benefits of monitoring employee activity
Accurate statistics of employee actions for the PC;
Displays the activities of the employee at the computer in real-time (interval of 10 minutes);
The possibility of a detailed study of the working day, week, or month;
An objective picture of the working day for the entire office and each employee.