How to connect StaffCounter PRO agent to a local server
The new version 1.6.202 (2.6.22) of Staffcounter PRO agent for Android allows connecting to another server, not only data.staffcounter.net and kidlogger.net.
In the settings of the agent, choose the Connect to server option, click Select a server to upload.
Choose Local server. In the next window, enter the address of the server, beginning from "http://" and finishing with "/upload-v2/"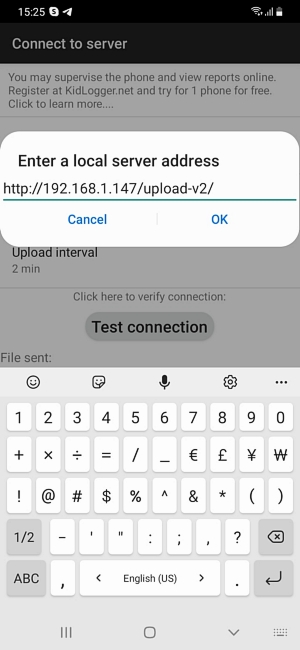 Click OK and then click Your account.
In this window, you can specify the manager's email and the name of the device. The possibility to specify the name of the device is also a new feature of this version.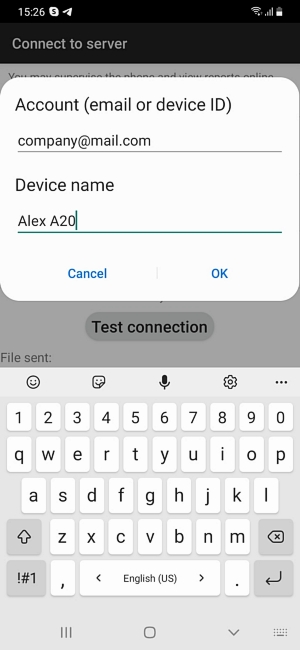 If the server is not registered yet, the application will inform you that a Demo license works.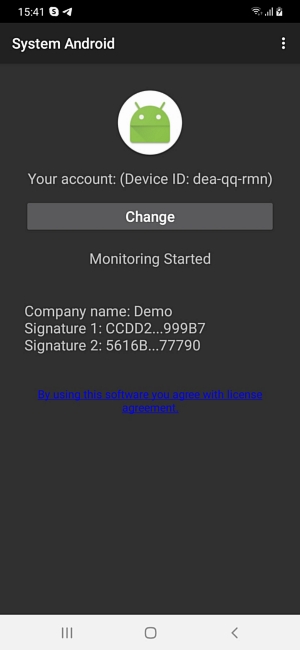 After the registration of the local server, the application will show the company name.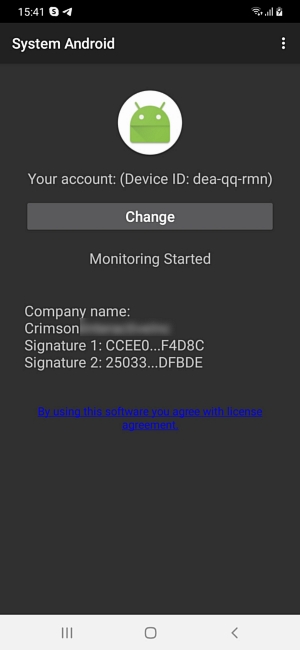 Note: without registering the server, the program will only work for 40 days. In the future, uploading data to the server will stop.