1. Before the installation, you need to disable the protection for a while. In the system tray, right-click the Kaspersky icon and choose the command Pause protection.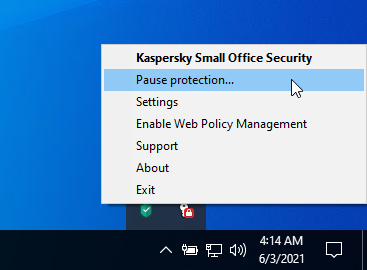 Choose Pause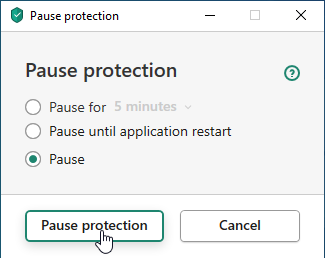 2. Install the StaffCounter application and connect it to your account.
3. Now you need to add the Staffcounter application to the list of exclusions. Launch the Kaspersky antivirus and click the Settings icon.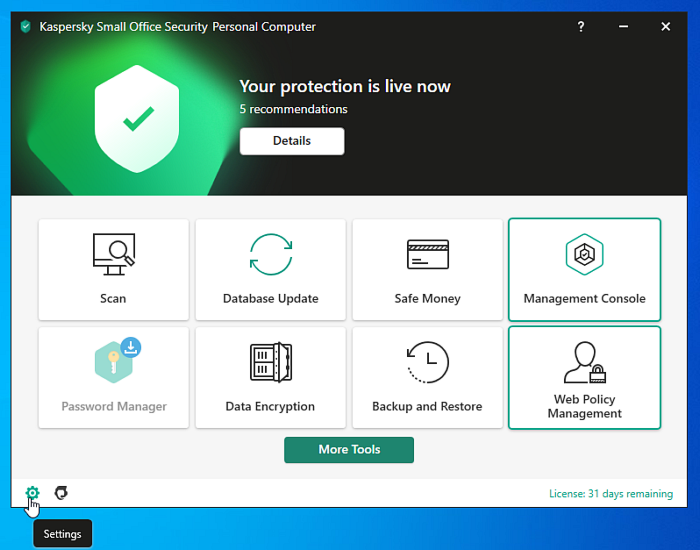 4. Choose Threads and Exclusions. Click the Exclusions link.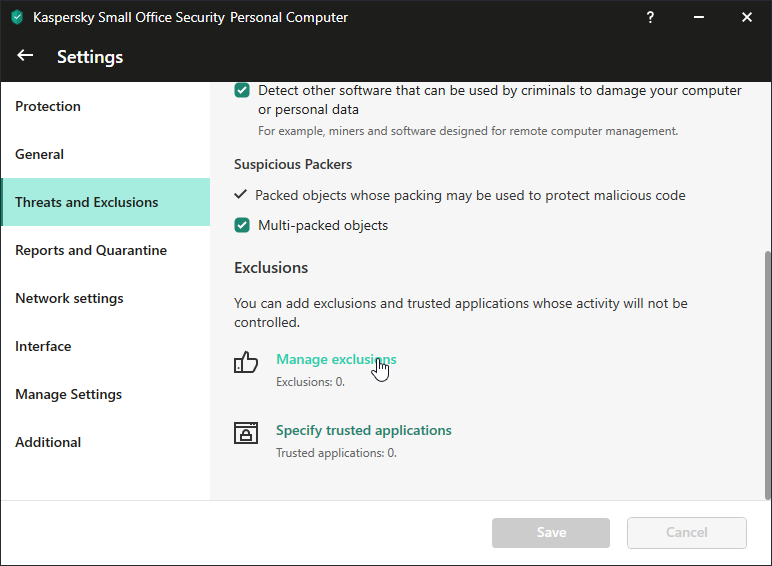 5. Click Add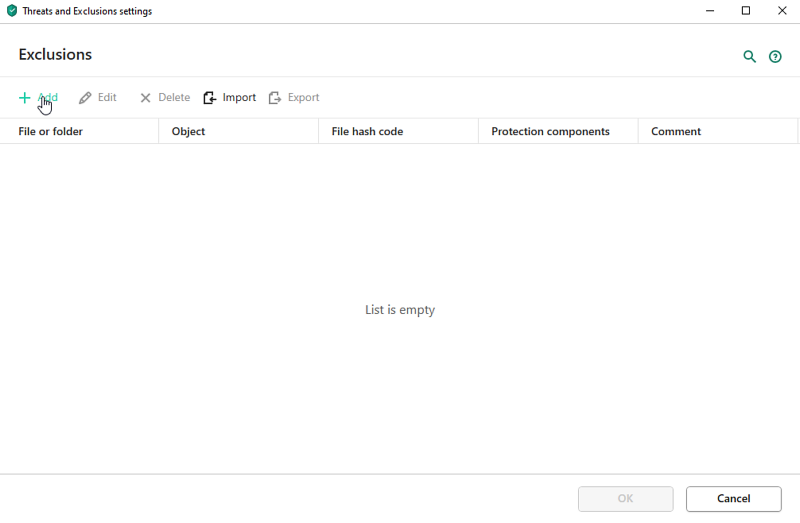 6. Click Browse. Find the Staffcounter working folder. Usually it is in C:\Program files(x86)\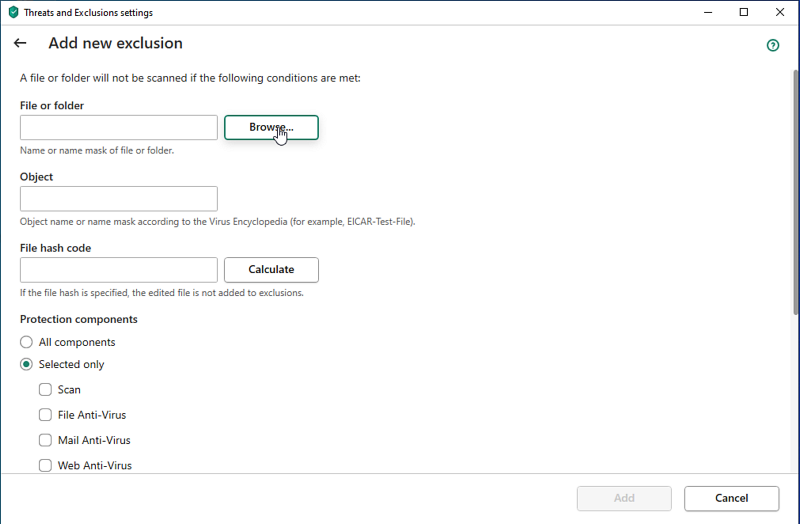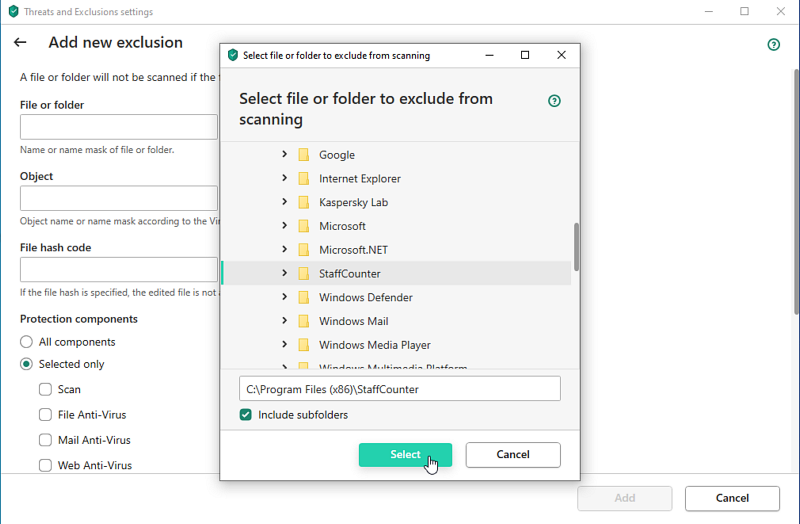 7. Input the "*" into the Objects field and choose the "All components. Click the Add button.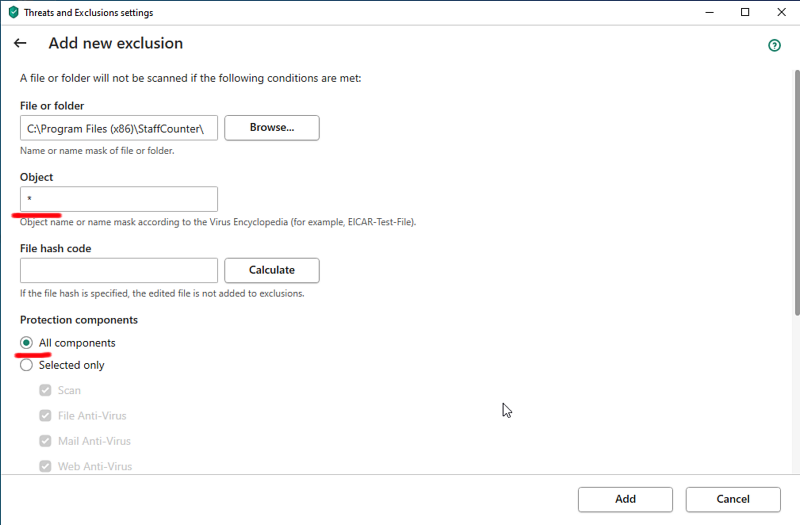 8. Click OK. On the next window click Save.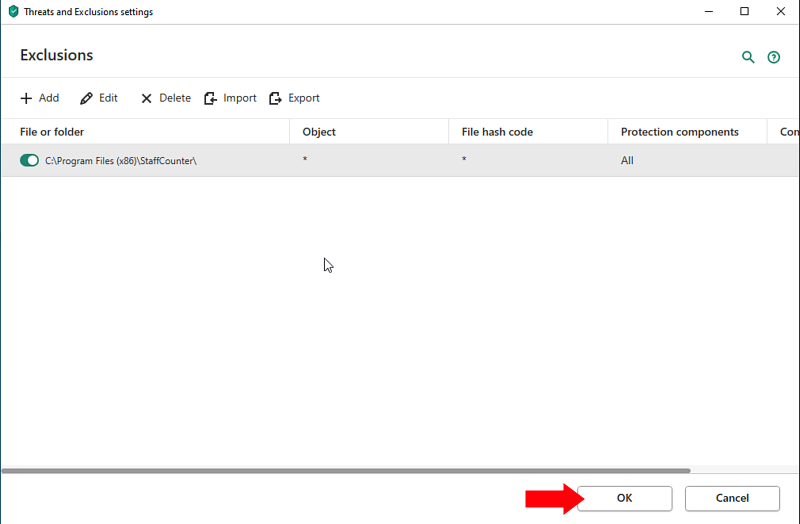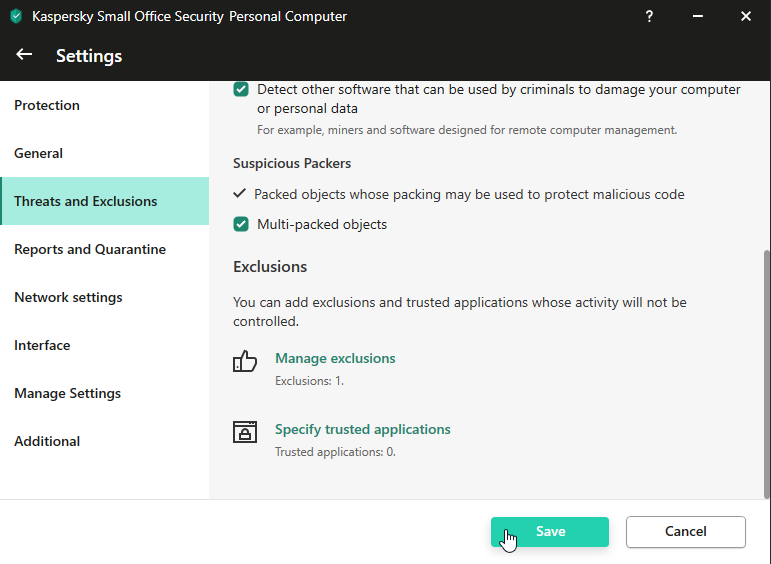 9. Now you can resume the protection.