Kaspersky Antivirus protects your computer from various threats such as viruses, spyware, ransomware, banners, and others. But program developers are not supposed to know all existing time tracking programs and add them to the exclusion list. Therefore, the users themselves need to add the StaffCounter program to the list of exclusions.
In this article, we will describe in detail the entire process of adding StaffCounter to the exception list of the Kaspersky Small Office Security 8.

To do this, open the Kaspersky and click the Settings button in the lower-left corner
Find the Additional section in its settings, and inside it – Threats and Exclusions.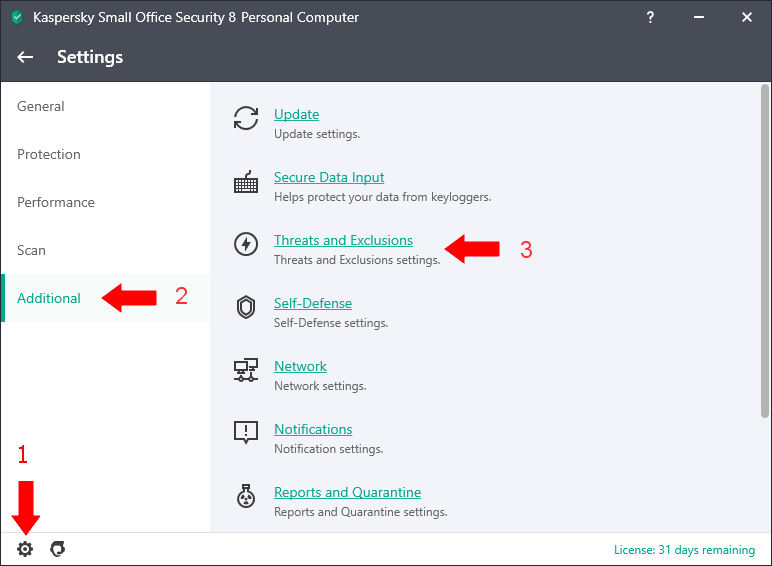 Click Manage Exclusions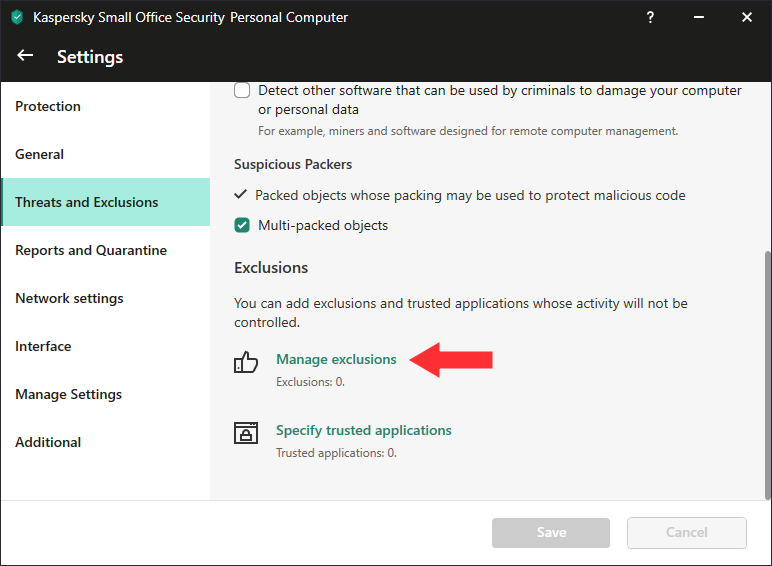 Click the Add, Browse button, and find the C:\Program files (x86)\ folder.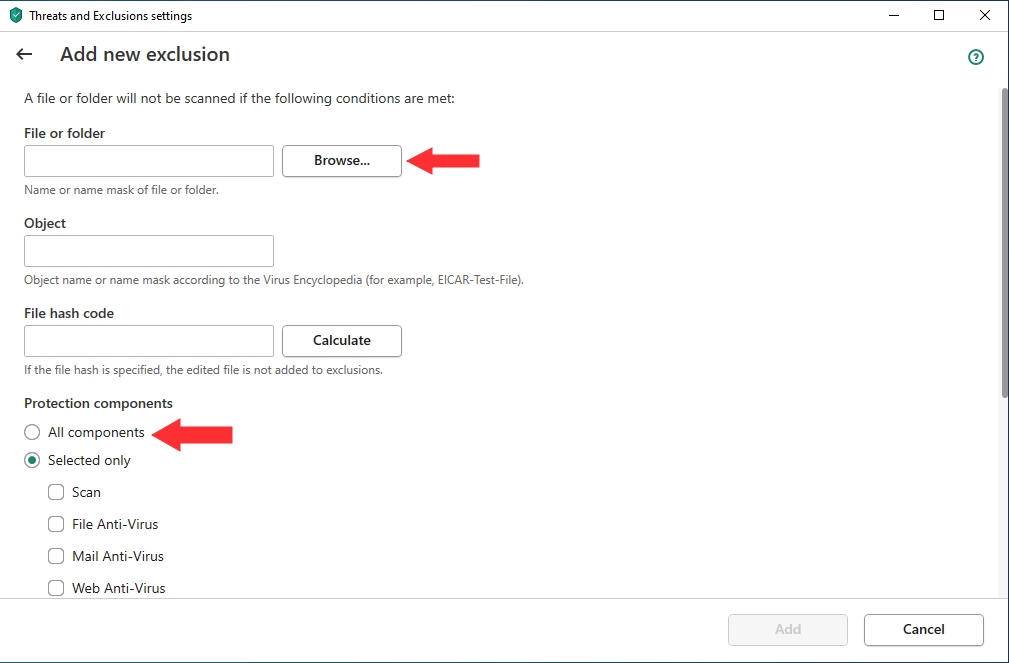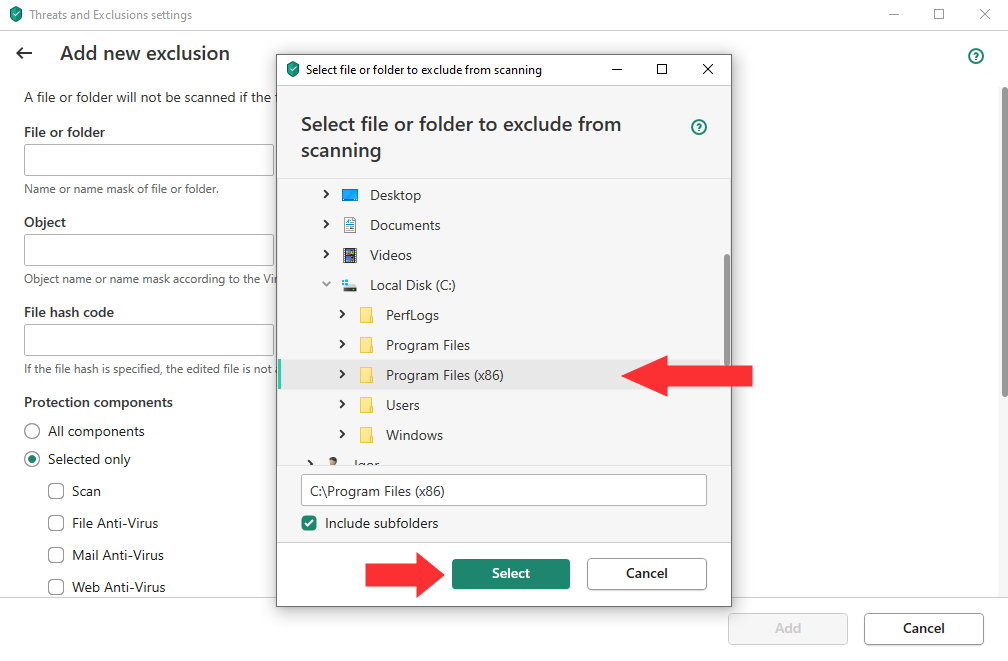 Check All components. Put the * into the Object field.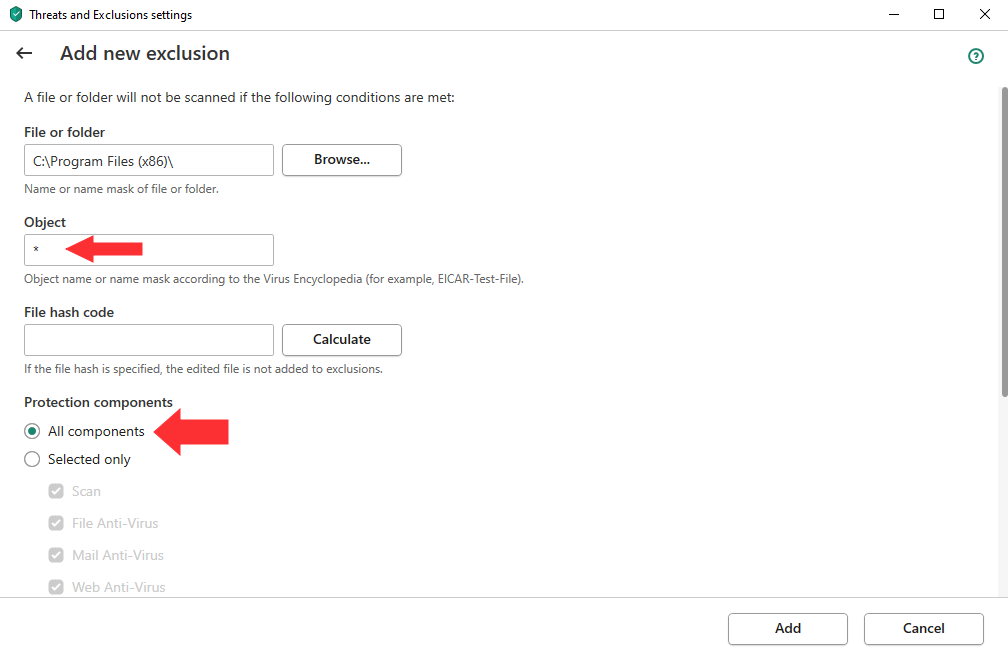 Do the same with the Downloads folder.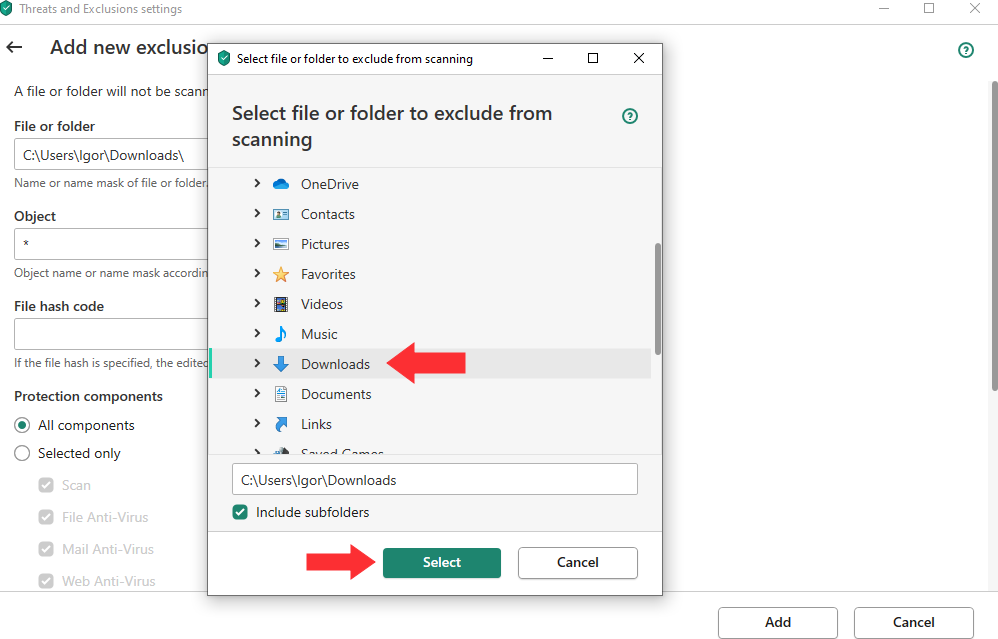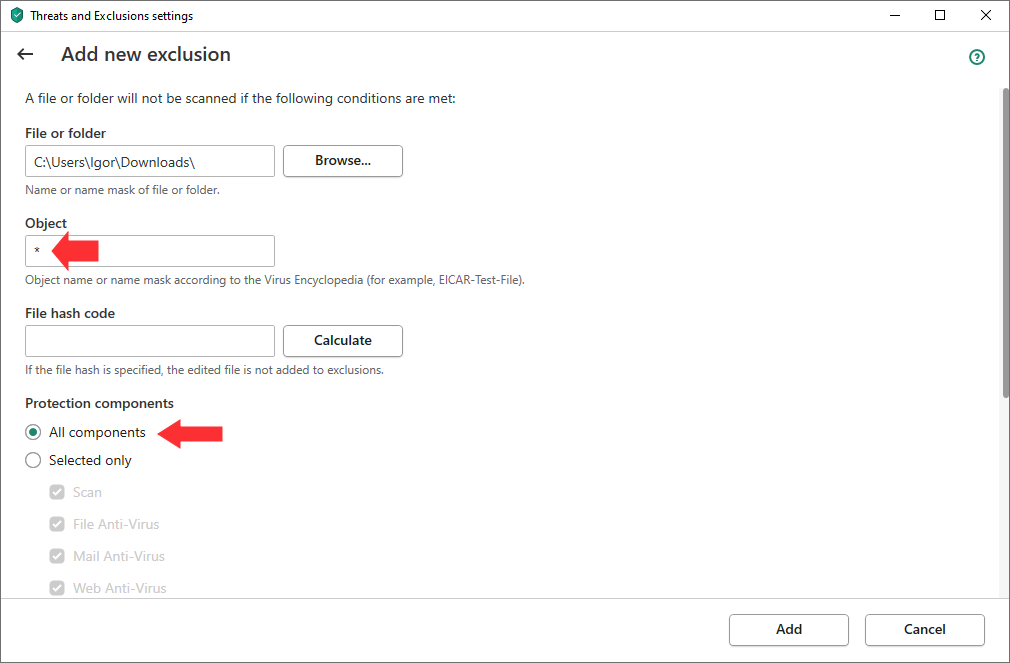 In the end, two folders will be white-listed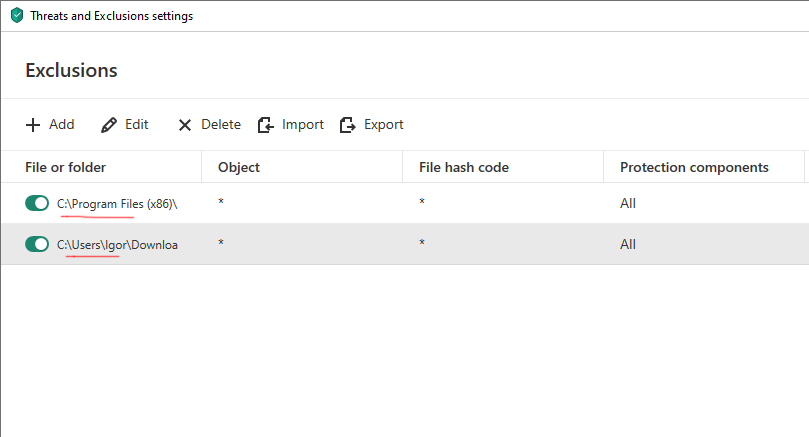 Don't forget to click the Save button.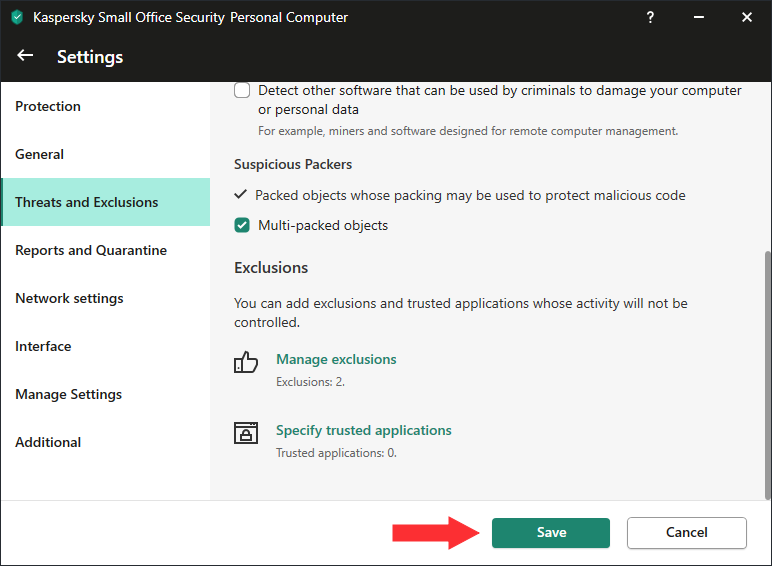 Now you can download the StaffCounter application for Windows onto the target computer and connect the application to your online account.